Great Smoky Mountains National Park
Kelly Bennett was committed to building the tourist industry in Western North Carolina. While his friend Kephart was writing books, Bennett was writing legislation. He was elected for his first term as State Senator in the North Carolina General Assembly in 1917. His first order of business was to sponsor the good roads bill, which was passed in 1919. Later in 1932, he described Bryson City as "fast becoming a tourist resort. It has an equitable climate throughout the year. There are charming drives over good roads, golf courses, good fishing, and the primeval forest of the Smokies comes to within six miles of the town, all forest clad to their summit."
Bennett, Kelly. "Dr. Bennett Presents Word Picture of Swain." Radio Speech reprinted in the Asheville Citizen November 7, 1932.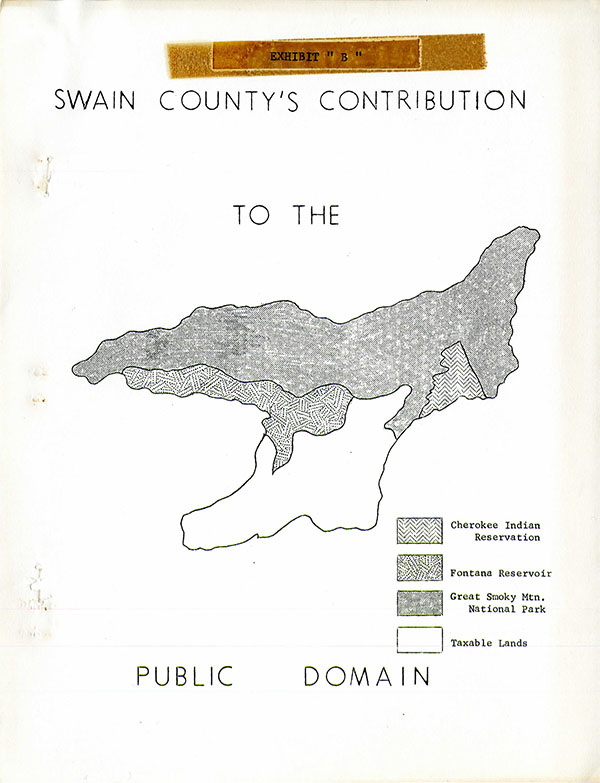 1910 Bennett meets Horace Kephart in Bryson City and buys him a suit
1913 Horace Kephart's Our Southern Highlanders is published
1916 The National Park Service and the National Parks Association were established
1917 Bennett elected North Carolina State Senator for the first time
1924 The National Park Service appointed the Southern Appalachian National Park Committee to investigate potential sites
22 May 1926 Congress passed a bill to establish national parks in the Great Smoky Mountains and the Blue Ridge Mountains of Virginia (Shenandoah National Park)
1924-1926 Bennett elected Mayor of Bryson City
1931, 1937 Elected State Senator for second and third terms
2 September 1940 President Franklin D. Roosevelt dedicated the Great Smoky Mountains National Park
1947-1955 Bennett elected Mayor of Bryson City
1947-1955 Served as member and later Chairman of the North Carolina Park, Parkway, and Forest Development Commission
1948-1954 Doc Bennett was a co-founder and served as a trustee for the Cherokee Historical Association
1955 Bennett elected State Representative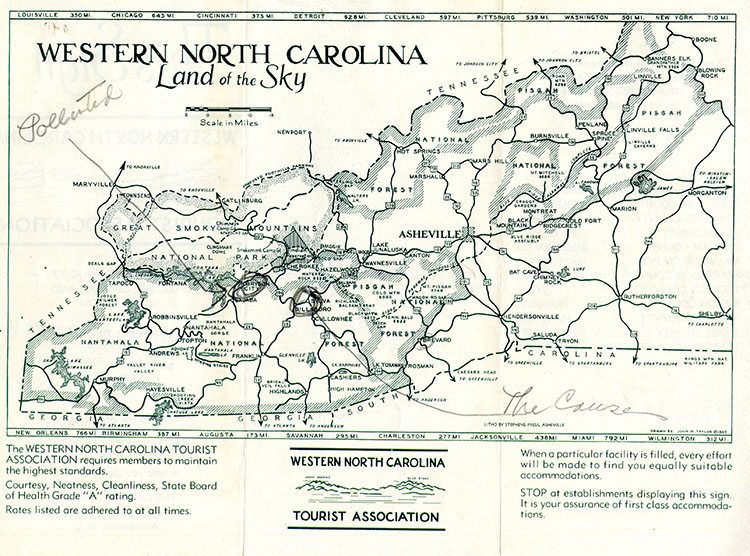 Images on this page are from AC.461: Kelly E. Bennett Papers, Special Collections Research Center, Appalachian State University, Boone, North Carolina.