Biography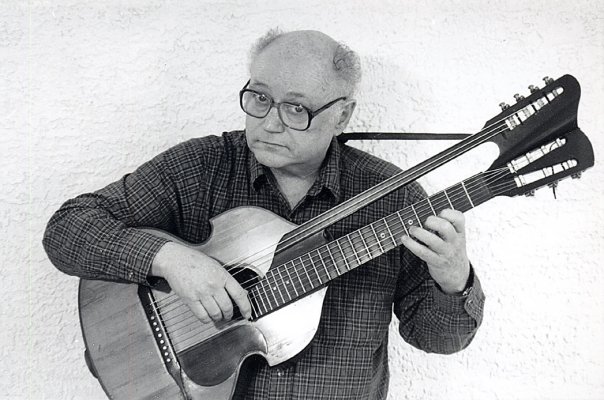 "I was born in Jerusalem on June 15, 1932. Spent some years on a kibbutz tending horses, picking fruit, and then driving 18-wheeler trucks down to the Dead Sea, working as a printing press operator, selling books from door to door and other delightful occupations. In 1952, I enlisted in the Israeli Air Force as a cadet in its flying school, graduating as a pilot on August 13th, 1953.
I began my guitar studies (1955) with Esther Bromberger, a pupil of Luigi Mozzani. Took further lessons from Jose Pelta and Menache Baquiche. In 1960-62 I studied with Richard Pick in Chicago. Further studies in music theory were taken under Gérard Le Coat at the Conservatoire de Lausanne in Switzerland (1963), and in composition with Eli Yarden in Israel (1964). In 1965 I emigrated to the USA and became a naturalized American citizen in 1970. Teaching the guitar in the mid-6os was not a good way to pay the rent and buy groceries, so I got a job flying airplanes commercially, beginning with Mohawk Airlines, which then became Allegheny/Usair/US Airways now known as American Airlines. The guitar was always there. In the early 1970s I joined a small chamber music group in Concord, New Hampshire, playing lunch time concerts in various locations.
Boccherini quintets, the Schubert-Matiegka, the Kreutzer Trio and the rest of those things with a green cover from Zimmermann. That was not quite enough, so I started looking in libraries for more.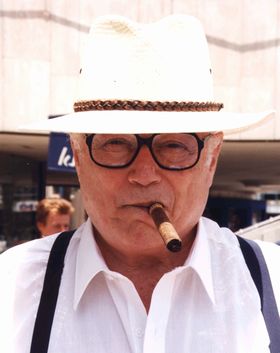 Since then, I have had the good fortune to discover a great deal of unknown music, a lot of information about some composers guitarists never heard of and by the sheer force of perseverance, I learnt from my mistakes as I went along. I discovered, in the writings of Blaise Cendrars, one small saying which changed my life: (I paraphrase) 'One does not need much talent or knowledge. All that is required is a love for that which is true, a deep curiosity and a sense of being.' I became a historian-musicologist. My many articles have appeared in leading guitar journals throughout the world and in many languages. My research into the repertoire of chamber music with guitar and the history of the guitar in Russia have been notable contributions to public knowledge. I am recognized, among others, for bringing to light the biography and accomplishments of Francois de Fossa, Jan Bobrowicz, Antoine de l'Hoyer, Andrei Sychra, Ivan Padovec, Leonhard Schulz, and a few other. In 1978 I established, while still in New Hampshire, the publishing company Editions Orphée. Eventually it moved with me to Boston and later to Columbus, Ohio, where it has been based since 1984. The company is recognized internationally as a leading publisher of guitar music and books. In 1988 I retired from aviation, and now devote my full time to music and the guitar."
From the book jacket to Essays on Guitar History, Matanya Ophee (Columbus, OH: Editions Orphée, 2016).